13.11.2018
Venture Capital & Private Equity conference in Tallinn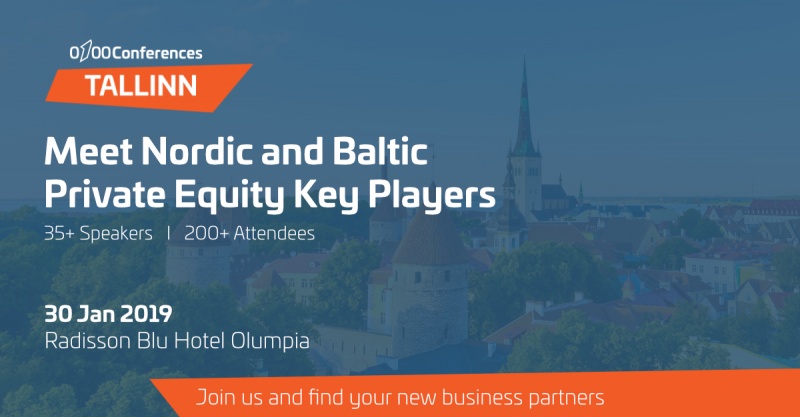 As a partner of 0100 Conferences we would like to kindly invite you to the first edition of the Venture Capital & Private Equity conference in Tallinn.
30 January 2019 | Radisson Blu Olumpia Hotel | Tallinn, Estonia
Meet and network with venture capital and private equity fund managers, family offices, business angels, institutional investors and many others from 30+ speakers who will share their insights on 8 discussion panels. We will cover topics such as LP-GP Dynamics, Buyouts, Exits, FinTech, LP Perspective and more.
As a partner, we are glad to share a 15% discount for our members.
Don´t miss the Early Bird tickets and use the promo code LVCA15TAL when registering here.
(The Early Bird offer expires on 14th Dec 2018)
Among the speakers, you can meet:
Nadim El Gabbani, Senior Managing Director @ Blackstone
Martin Kõdar, Managing Partner @ BaltCap
Jari Mieskonen. Managing Partner @ Conor Venture Partners
Margus Uudam, Founding Partner @ Karma Ventures
Tuomas Kosonen, Partner @ Inventure
Jurate Azelionyte, Mandate Manager @ EIF
Peter Carlsson, Partner @ Spintop Ventures
Staffan Mörndal, Partner @ Verdane Capital
Kim Schneider, Member of the Investment Committee @ NORD Holding
Lauri Lehtmaa, Investment Manager @ Creandum
Andrus Oks, Founding Partner @ Tera Ventures
…and many more
Agenda and speakers: http://www.0100conferences.com/30-jan-2019-tallinn-2019.html
In case of any questions, please contact directly jozef@0100conferences.com