01.06.2021
Livonia Partners signs an agreement to sell majority stake in Santa Monica Networks to LMT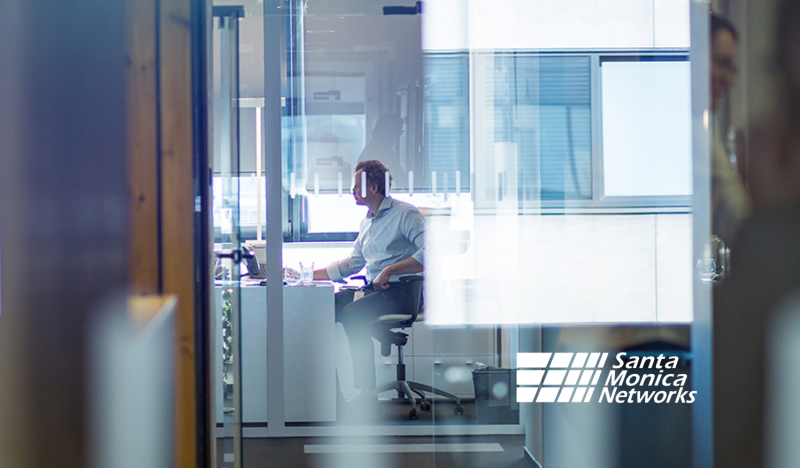 On Monday, the 31st of May, Livonia Partners and minority shareholders in Santa Monica Networks, the networking and IT security solutions provider in Latvia and Lithuania, signed an agreement to sell their shares in Santa Monica Networks to Latvijas Mobilais Telefons Ltd. (LMT). LMT will become a 100% owner of Santa Monica Networks. Completion of the transaction depends on approvals from the market regulators in Latvia and Lithuania.
Founded in 1989 in Finland, Santa Monica Networks has been providing services to customers in Lithuania since 1994 and in Latvian since 2003. Santa Monica Networks has been empowering large organizations by providing state-of-the-art integrated network and security solutions and by building the backbone for digital economy. The company's annual revenue exceeds EUR 24 million and it employs 60 professionals.
"Livonia Partners invests in companies that are leaders in their markets and in teams of courageous entrepreneurs and managers. Santa Monica Networks is precisely this kind of company. In Latvia Santa Monica Networks was founded in 2003 by Uģis Bērziņš, who, based on his vision for technology development and its role in customers' businesses, has built, together with an excellent team, a market leader in networking and security solutions. We value the opportunity to support the Santa Monica Networks team with capital and our knowledge and work alongside with Uģis Bērziņš, the group CEO, Mindaugas Žiūkas, CEO of Santa Monica Networks in Lithuania, Mārtiņš Gataviņš, CEO of Santa Monica Networks in Latvia and the rest of the team. We are convinced that the company will reach new heights as part of the LMT group," states Kristīne Bērziņa, a founding partner of Livonia Partners.
Santa Monica Networks Board Chairman Uģis Bērziņš: "Santa Monica Networks and Livonia have had an ideal partnership, based on joint decisions and consensus. Livonia's strong views and convictions, combined with a belief in SMN's management capabilities, has been invaluable to our development. Livonia has been a 'friendly shoulder' to lean on and has guided our positive growth."
The transaction will allow both companies to introduce fifth generation network solutions more quickly and efficiently. LMT President Juris Binde: "For a long time, LMT has been more than a mobile communication service provider. We have also been enabling our customers to implement complex business transformation tasks with the help of IT solutions. We have 'Innovator DNA', as does Santa Monica Networks. By combining LMT's experience in mobile communication solutions with the capacity of an experienced developer of data transmission networks and IT security solutions, we will become a leader in digital transformation. Together, we will be the best partner in digitalization processes for any public sector organization or private sector company."
The companies plan to continue operating as separate legal entities. The transaction will be evaluated by Latvian and Lithuanian regulators.
The sellers' financial advisor for the transaction was Superia and Tofte & Company, the buyer was advised by PricewaterhouseCoopers. Legal advice to the sellers was provided by the law firm Ellex, while the buyer's legal adviser for the acquisition was the law firm Eversheds Sutherland Bitāns.
__
More information – Kristine Bērziņa, kristine.berzina@livoniapartners.com.
About Livonia Partners: Livonia Partners is a pan-Baltic private equity investment firm that is currently managing 83 million euros. In May of this year, the Financial and Capital Market Commission of Latvia registered a new fund manager for Livonia Partners, prior to the launch of the new investment fund. The founding partners and managers of the firm are Kaido Veske, Kristīne Bērziņa, Rain Lõhmus, and Mindaugas Utkevičius; the funds' investors are local and international institutional investors and development finance institutions including Baltic and Nordic pension funds. Livonia was partly originated through the Baltic Innovation Fund (BIF), a common initiative of the Republic of Estonia, the Republic of Latvia, the Republic of Lithuania, and the European Investment Fund.
About Santa Monica Networks: The IT business group Santa Monica Networks was founded in 1989 in Finland. It has been offering solutions to Latvia's and Lithuania's largest telecommunications and IT companies, media companies, public sector and financial institutions, as well as manufacturing companies. The company's portfolio of services includes the development of innovative solutions, design, installation, maintenance, and management of data transmission networks, cloud computing, and IT security systems. Santa Monica Networks works with leading international vendors of data transmission networks, data centers, and IT security infrastructure solutions, including Cisco, IBM, Hewlett Packard Enterprise, and Juniper Networks. The company is one of the few companies in the Baltics to be granted CISCO Systems Gold Certified Partner status.
About LMT: LMT is the largest mobile operator in Latvia with the widest customer service network in terms of the number of customer connections, turnover, and network coverage. As a market leader in innovations, LMT already offers customers a full range of high-quality telecommunications services – voice communications, high-speed mobile Internet without volume limits, and the mobile television services LMT Straume and LMT Smart Television. The company has been working on the next generation data transmission network – 5G – in Latvia and has been developing various digital solutions in the fields of drones, smart cities and smart sensors, mobility, and security. By using big data, machine learning, AI, and the latest mobile communication opportunities, LMT develops innovative services both for customers in Latvia and for export. Together with partners from other countries, LMT participates in several European research projects (COMP4DRONES, SPARTA, iMUGS and 5G Routes) to develop opportunities to create products with high added value in Latvia.