07.02.2022
SAVE THE DATE: Baltic VCA Summit 2022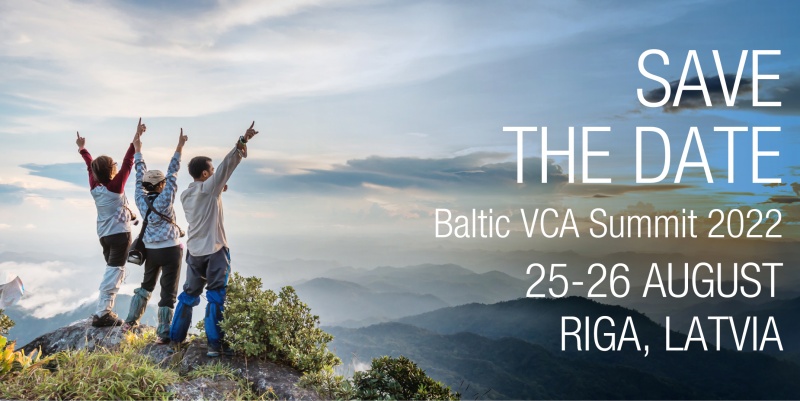 Each summer, at the end of August, Baltic Private Equity & Venture Capital professionals gather at one of the beautiful Baltic cities, discuss industry developments and cooperation, network and enjoy summer & various activities together. LVCA is very excited to be the host of Baltic VC Summit 2022 and to welcome you in Riga on the 25-26 of August.
There's no hiking required for our summit, but catching up with our PE/VC colleagues from the Baltics and further afield also promises to open up new horizons.
Join us in Riga and we'll do exactly that, together, at one of the most anticipated industry events in the region this summer.
So please mark the event in your calendars and plan to attend this August.
MORE INFORMATION – https://balticvcasummit.lv/