18.05.2023
Baltic Private Equity and Venture Capital Market Overview 2022 has been published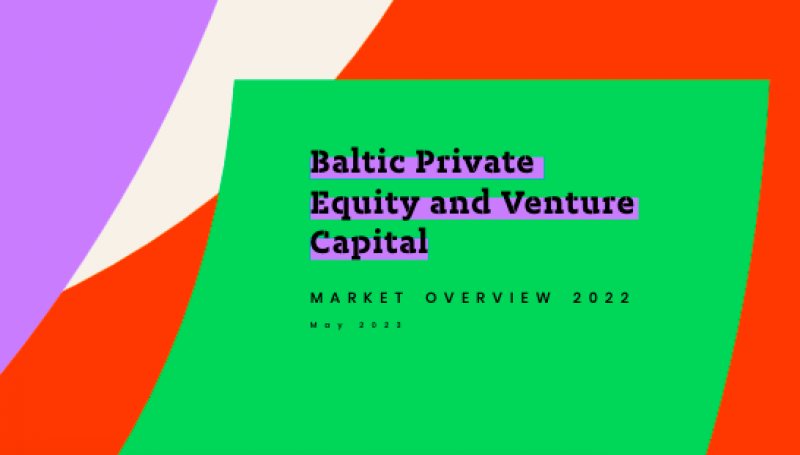 Baltic Private Equity and Venture Capital Market Overview 2022 has been published.
KPMG Baltics Deals team and the Baltic VCAs are honoured to present the Baltic Private Equity and Venture Capital Market Overview 2022, which has been prepared for the fourth year running.

The report gives a detailed overview of the Baltic PE and VC funds and presents the dynamics in the capital raised, investments and exits in 2022.

- In 2022, the private and venture capital funds of the Baltic States have invested 212 million euros in companies in Estonia, Latvia and Lithuania - 44% more than a year before.
- Only 17 million euros have been invested in Latvian companies - mostly in energy and environment sector. Most notable investments are - Change Ventures' investment in Aerones, Expansion Capital's investment in Folded, Karma Ventures' investment in Sonarworks.
Regarding private capital funds in Latvia - most significant investments are the following - Dzīves ĀBECE (BaltCap), Dry Port Systems (FlyCap) and PV Power (BaltCap).
- The past year has been special as for Latvia as for the Baltics, because, despite the difficult economic situation, the earliest and most risky stage venture capital funds are the ones which have attracted new capital for further investments in companies. Overall - the funds of the Baltic countries with a focus on investments, have attracted 244 million euros in 2022.
Additionally - most of the capital raised came from non-public sources. Out of approximately one billion euros that funds in Latvia can invest in companies, 357 million euros is for early-stage companies and 344 million euros is for growth and buyout transactions.
- In comparison to the other Baltic countries, Latvia stands out with a better gender balance ratio in the companies in which the funds have invested. The representation of women on the board is 19.5%, while the average in the Baltics is 16.1%. In 15.9% of the cases (Baltic average 14.3%) women manage the day-to-day work of companies (CEO).

Read the full overview - along with the previous studies made in cooperation with Deloitte - here: https://lnkd.in/dkfG-N9.