26.02.2021
"Nordic-Baltic PE/VC Momentum 2021" virtual conference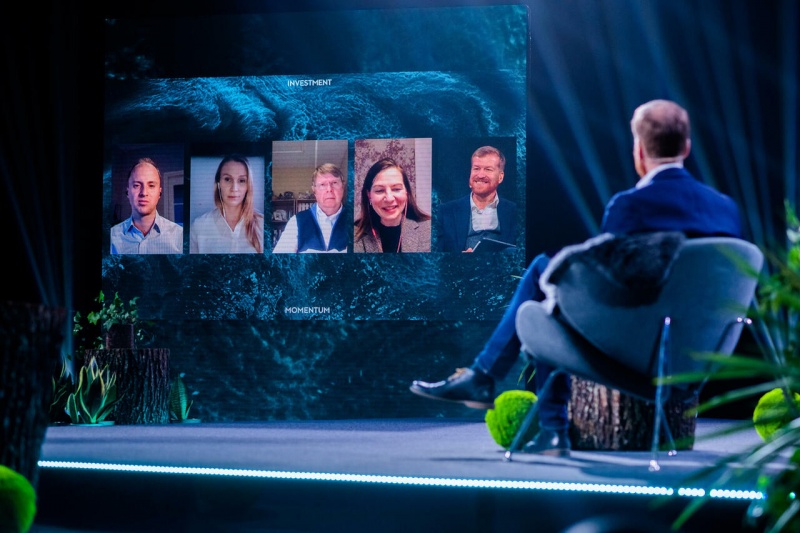 On 17 February 2021 the "Nordic-Baltic PE/VC Momentum 2021" virtual conference was held with hours of interesting discussions and topics covered.
Below you will find full recordings of the event and event gallery:
RECORDINGS:
I Full event.
Click HERE for the full event recording.
II Keynote speech: Johan Bergqvist - Group CFO of Bolt, previously VP & Head of Corporate Finance and Treasury of Spotify.
Click HERE for the keynote speech recording.
III Keynote presentation "LPs as industry innovation drivers": Jurate Azelionyte - Fund of Funds Manager at the European Investment Fund (EIF).
Click HERE for the presentation recording.
IV Roundtable: "Nordic-Baltic synergies - a possibility to build a winning ecosystem for entrepreneurs, GPs and LPs?"
Roundtable participants:
Sami Lampinen - Founder & Managing Partner of INVENTURE, Chairman of Finnish VCA (moderator)
Rasmus Thomsen - Strategy & Development Team lead at Vaekstfonden
Monalotte Theorell Christofferson - CFO of Stena Sessan AB, Chairwoman of Swedish VCA
Rokas Peciulaitis - Founder and Managing Partner of Contrarian Ventures, Chairman of Lithuanian VCA.
Tanya Marvin-Horowitz - Partner of Butterfly Ventures, Deputy Board member for the Finnish VCA
Click HERE for the roundtable recording.
V Panel discussion: "Nordic-Baltic LP activity - what's the next big leap?"
Panel members:
Matias Kaila - Head of Fund Investments at TESI
Chris Wade - Co-founder & Partner at Isomer Capital
Emma Honkanen - Investment associate at eQ Group
Kristine Berzina - Founder of Livonia Partners, Latvian VCA Chairwoman
Margus Uudam - Founding partner of Karma Ventures, Chairman of Estonian VCA (moderator)
Click HERE for the panel recording.
The event GALLERY can be accessed here: https://nordicbalticmomentum.eu/gallery