23.02.2023
Merito Partners will invest 50 million euro in the development of ten solar power plants in Latvia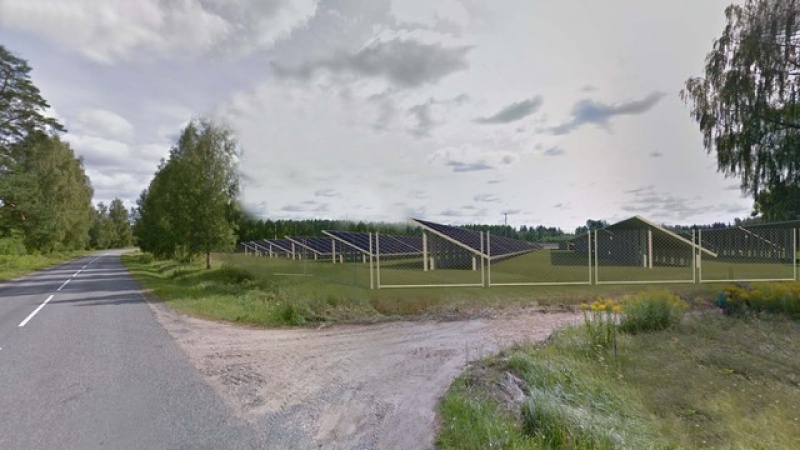 In order to increase Latvia's energy independence and the availability of green energy, the investment company Merito Partners (Merito) will invest 50 million euro and build ten new solar power plants (SPPs) in Latvia's regions in the next two years. It is planned that at least eight SPPs with a total capacity of 55 MW will be operational by the end of this year.
Mikus Janvars, Merito partner and co-founder: "Merito Sustainable Energy FUND I with total target size of 20 million euro was created by Merito to develop solar power plants in Latvia and so far, the fund in a very short period of time has already attracted investments from dozens of local investors, and the fundraising is still ongoing. Investor interest has exceeded our expectations because of significant development potential of solar energy in Latvia. This is proof that Latvia's energy independence and the European green course are not only a national priority, but also that investors see an attractive investment opportunity that will help Latvia to rise from the last place in the use of solar energy in the European Union."
By combining Merito investment with bank co-financing, approximately 50 million euro will be invested in Latvia's economy in development of ten power plants. The new SPPs will produce at least 70,000 MWh of electricity per year, thus supplying green energy to more than 35,000 households throughout Latvia. The first SPPs will be constructed in Valmiera, Zilupe and Rūjiena, with five more plants developed in the second half of 2023.
For the implementation of SPP projects, Merito has teamed up with experienced sector entrepreneurs to establish renewable energy development company Saules Energy that will be responsible for SPP projects.
Artūrs Plūme, Saules Energy chairman of the board: "We work with the confidence that investments in renewable energy should serve the general public while providing return to fund investors. Considering Latvia's current need of a considerable progress in increasing the share of renewable energy, we have focused our efforts on projects that will start producing green and cheaper electricity already this year. Most of our developed SPPs have already received building permits and we have ordered necessary equipment, all that remains is to carry out the construction works in the next months."
SPPs financed by Merito are developed with a connection to the existing distribution infrastructure, thus electricity production takes place close to its consumers - residents and companies across regions of Latvia. Such strategy ensures both stable consumption and strengthens regional energy security.
About the project developers
Merito Partners is a rapidly growing private investment company operating in Latvia and the surrounding region. Currently it focuses on private equity and renewable energy investments on behalf of local investors. Merito Management AIFP, 100% owned by Merito Partners, is registered with the Bank of Latvia as a manager of alternative investment funds.
Saules Energy is a developer of renewable energy projects with a mission to make profitable GreenTech investments and serving the wider society. Saules Energy collaborates with leading manufacturers and engineers worldwide to make renewable energy available in regions of Latvia where it is not widespread enough.
For more information, please contact:
Agnese Ruberte,
Merito Partners Communication Consultant
M. +371 29337759, e-mail: pr@meritopartners.com