08.05.2019
European Private Equity Activity 2018 data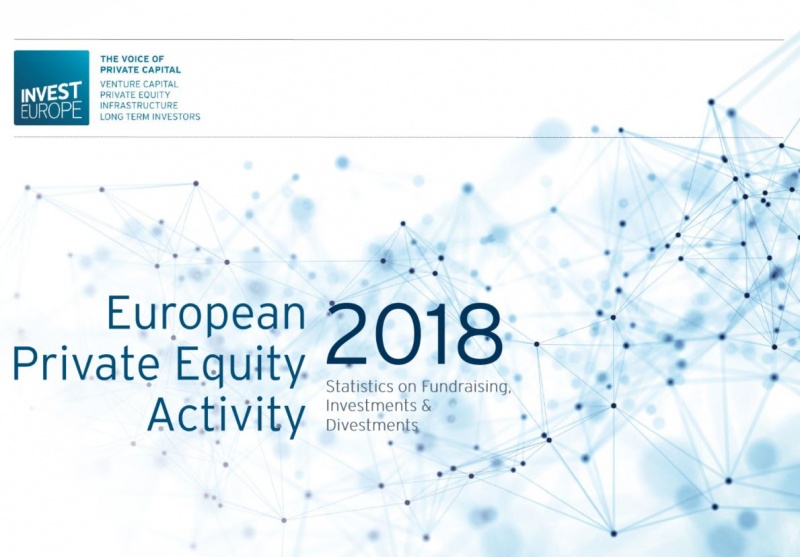 Invest Europe has published 2018 investment, fundraising and exit activity data for the European private equity and venture capital industry. The report covers data from over 1,400 PE firms or 89% of the €688bn capital under management on the European market.
The report reveals that fundraising has remained strong, edging ahead of last year's post-financial crisis record, to reach €97.3 billion.
2018 was a year of records as the total equity amount invested in European companies increased by 7% year-on-year to €80.6 billion, its highest ever level. Venture capital goes from strength to strength, with investment up 13% to €8.2 billion and fundraising 11% above 2017's previous peak at €11.4 billion.
Exit activity paints a more mixed picture. Divestments by cost (at the time of the initial investment) declined 28% to €32 billion, following a four-year run of increasing exit numbers. By number of companies, exits dipped only 3% to 3,750.
The 2018 data demonstrates that in the face of global market volatility and political uncertainty, European private equity continues to attract strong interest from investors. Notable are commitments by international LPs, with institutions from outside Europe accounting for 46% of funds raised, led by North America (25%) and Asia (15%).
https://www.investeurope.eu/media/811517/invest-europe-2018-european-private-equity-activity.pdf