26.01.2023
Baltic Private M&A Deal Points Study 2022 is out now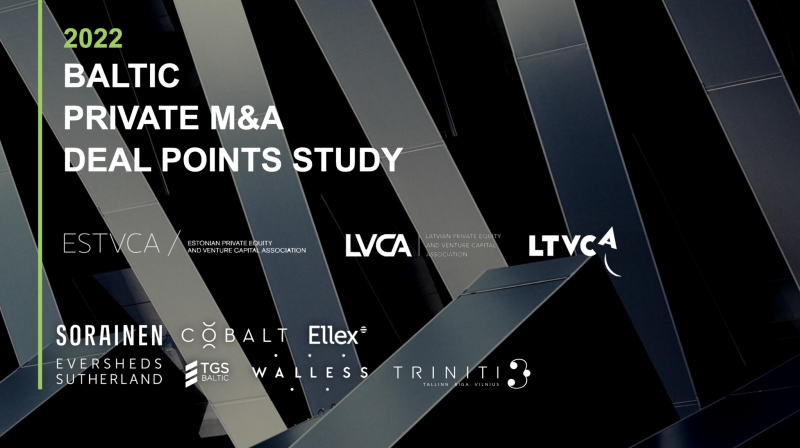 The seventh edition of "Baltic Private M&A Deal Points Study" has been published. The report gives a detailed overview of the Baltic mergers and acquisitions (M&A) market in comparison with previous periods.
The study analysed 155 private M&A transactions with a deal value of over EUR 1 million completed in the Baltics during the period April 2020 – March 2022. The analysis gives a thorough overview of the most active sectors, sales processes and forms of transactions, payment terms and liability provisions and much more.
During the survey period, the most active economic sectors in the Baltic M&A market were technology, industrials, and energy & utilities.
Despite the fact, the survey period started exactly when the first Covid-19 lockdown came into force, the Baltic M&A market was very active. Even though the study didn't show significant changes from the previous period, some interesting trends in the Baltic M&A market are starting to emerge. For example, it was found that individuals and family offices played a more active role as M&A buyers compared to previous periods.
Please find the full version of the "Baltic Private M&A Deal Points Study" - HERE
The study was compiled in cooperation with Sorainen, Cobalt, Ellex, Eversheds Sutherland, TGS Baltic, Walless and Triniti under the auspices of the Estonian, Latvian and Lithuanian Private Equity and Venture Capital Associations. The Baltic M&A deal points studies have been published since 2009 in order to analyse and develop the current status and trends of the Baltic M&A market.