02.01.2023
BaltCap to develop a €22 million Police Headquarters PPP project in Lithuania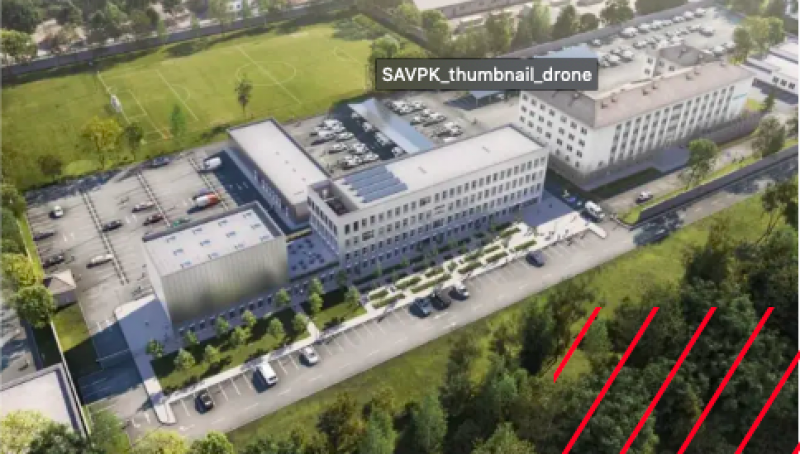 A new building with an area of almost 5,200 square meters will be built on a land plot of 1.4 ha in Šiauliai. It will include a 4-storey building for 245 employees, a 270-space parking lot, out of which 49 spaces will be reserved for visitors. The facility will be designed by 2L architects.
"The infrastructure upgrade program implemented by the Police Department using PPP model is a major success story of Lithuania's public sector infrastructure reform in recent years. Timely completed projects over the last few years already allow to reap the benefits, especially in the face of increased construction prices, utility costs and rising interest rates. We hope that the new headquarters building in Šiauliai will ensure the necessary quality and functionality of the work environment and will contribute to creating a safe environment for the community," said Šarūnas Stepukonis, partner of BaltCap Infrastructure Fund.
Renatas Požėla, Police Commissioner General, admitted that the project will significantly improve the working environment for the police personnel, officers will work and provide services to residents in modern and fit for purpose A++ energy class building. Furthermore, it will help to reduce operating costs and the total area of facilities used by Šiauliai County Police Headquarters will decrease by 21 percent. Currently it operates in eight buildings with a total area of 7.8 thousand square meters.
The construction of the Šiauliai County Police Headquarters is already the fourth PPP project implemented by the Lithuanian Police Department. The procurement process for the developing of public infrastructure and the provision of public services of the Šiauliai County Police Headquarters was announced in November 2020. The winner has been selected in March of 2022. Procurement process has been executed by Central Project Management Agency.
BaltCap has a significant experience of cooperation in PPP projects. It implements the reconstruction project of three schools in the Kaunas district and the project of the National Stadium in Vilnius. BaltCap also developed 4 education and street lighting PPP projects in Poland.