19.10.2023
BaltCap launches €200 million successor infrastructure fund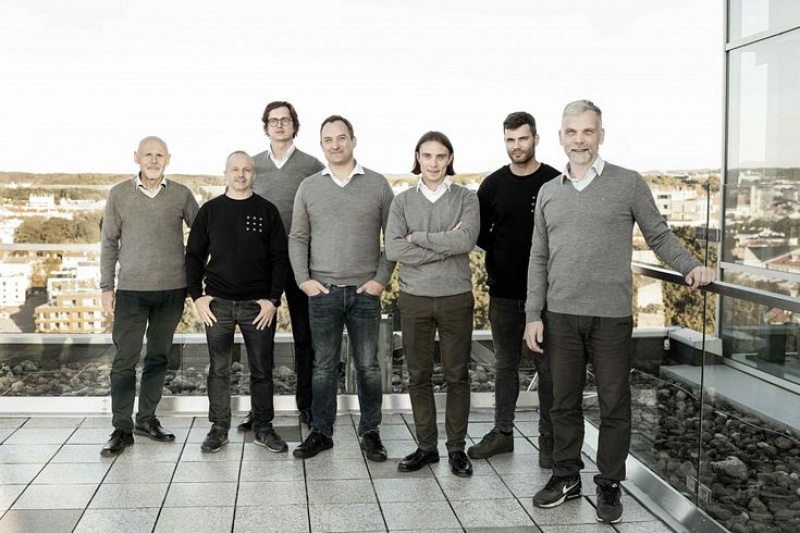 The new fund will continue the proven strategy of its predecessor BaltCap Infrastructure Fund I, with a goal of financing infrastructure projects with positive environmental and social impact. BInF II will primarily focus on investments in renewable energy projects such as wind farms, solar parks, and biomass and biogas plants. It will also continue to help local municipalities to increase the energy efficiency of their buildings as well as provide essential services, including establishing and renovating schools, public buildings, and other social infrastructure.

Simonas Gustainis, Managing Partner at BaltCap, explained that the new fund aims to further increase the overall resilience of the investment region. "The Baltic countries and Poland are facing an infrastructure funding gap of ca €250 billion over the next 7 years. With the backing of international institutional investors, BInF II will seek to address this gap and finance infrastructure projects that increase energy security and contribute to climate change mitigation."

Gustainis adds that the current investment team of the fund is the most seasoned in the region with a proven "Design–Build–Finance–Operate" skill set across numerous infrastructure segments. To date, with all its investments, the first fund has avoided ca 450,000 t of CO2 emissions and has achieved several important milestones:

● Firstly, contributing to the accessibility of clean and affordable energy by developing ca 200 MW of new renewable energy capacity— 100 MW of biomass, 33 MW of wind, and 60 MW of solar capacity;
● Secondly, developing ca 19,000 m2 of energy-efficient education and community facilities with 1740 new study places, allowing local children to avoid commuting to faraway schools. Additionally, deep energy modernisation of ca 10,000 m2 of municipal infrastructure (schools, sports facilities, and other public buildings) has been carried out;
● Additionally, more than 2700 modern LED lighting fittings have been installed along more than 50 km of roads to increase the safety and security of residents.

The cornerstone investor of BInF II is the European Investment Fund (EIF). Investors contributing to the fund include EIF, Swedbank pension funds, SEB pension funds, LHV Pension funds and pension funds managed by Citadele group. "We are grateful to our investors for their re-upped commitments and highly appreciate their continued trust and confidence in our team and strategy," said Gustainis.

"The EIF is delighted to join forces with BaltCap once more in its second infrastructure fund focused on clean energy generation and other sectors such as social infrastructure, sustainable transport and digital," said EIF Chief Executive Marjut Falkstedt. "Backed by the InvestEU programme, the fund´s strategy is well aligned with EIB Group's objectives of improving Europe's energy security and accelerating the transition to green energy."

"Managing one of the largest pension funds in the Lithuanian market, we are constantly looking for new opportunities to bring value as well as solid returns to our clients. At the same time, it is crucial for us and many of our clients that their funds are invested in a sustainable way aiming to reduce emissions and mitigate climate-related and other risks. This is where our investment goals and the investment strategy of BaltCap Infrastructure Fund II align. The fact that the newly launched fund is focused on local infrastructure projects and strengthening energy resilience in the Baltics brings additional benefits to the whole society," said Tadas Gudaitis, director of UAB Swedbank Investicijų Valdymas.

"We believe that long-term profitability of sustainable pension funds is higher, catering to both productivity and societal values. This is why our investment in BaltCap fund was an attractive investment opportunity for Swedbank's pension funds," commented Age Petter, Head of Swedbank Investment Funds AS.

Zigurds Vaikulis, Chief investment officer at CBL Asset Management, Citadele group: "Renewable energy, energy independence of the region, was one of the key reasons why we decided to participate also in the second instalment of BaltCap infrastructure fund. But not the only one. In addition to the environmental aspects, the contribution that this fund could make to improving the quality of corporate governance of infrastructure projects in the region is also very important to us. Infrastructure projects are in many cases state and local government contracts and an actor like BaltCap certainly has the capacity, if not the obligation, to improve the overall transparency of this somewhat specific environment."

"LHV pension funds have invested money through BaltCap private equity funds on multiple occasions and we are pleased to commit funds also to the latest BaltCap Infrastructure Fund II. Since this fund is an article 9 fund focusing on green infra investment opportunities that are difficult to gain exposure to through other listed equivalents then in addition to commitments from our biggest pensions funds, we were for the first time also excited to commit funds from LHV green pension funds' product line," said Joel Kukemelk, fund manager and member of the Management Board of LHV Asset Management.

BInF II is an Article 9 fund under the EU Sustainable Finance Disclosure Regulation, which means it has set sustainable investment as its objective.
Building business
champions
BaltCap is the largest and most experienced private equity investor in the Baltics covering buyouts, growth, venture, and infrastructure investments. Since 1995, BaltCap has invested in more than 120 companies across a wide range of industry sectors and raised aggregate capital of over €950 million. BaltCap has a team of 40 investment professionals working across Tallinn, Riga, Vilnius, Warsaw, Helsinki, and Stockholm offices.