13.09.2022
BaltCap to acquire Alma Littera Group, the leading publishing house & omnichannel book retailer in the Baltics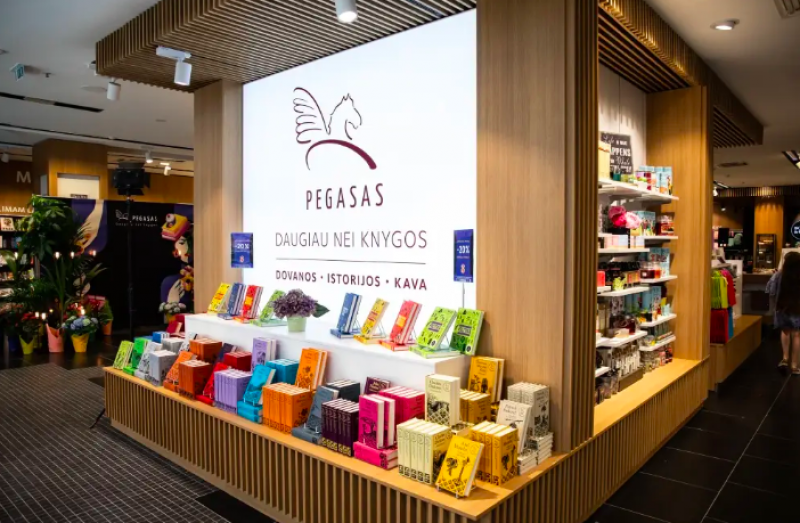 "We are investing in a company with a long history, proven track-record and well-established brands in the Lithuanian book publishing and retail markets. The sector is still fragmented, and we believe the companies of Alma Littera Group are positioned to capture further growth. We see opportunities in digital distribution and new book formats, which create new incremental consumer occasions," said Oliver Kullman, Partner at BaltCap.

Founded in 1990 in Lithuania, Alma Littera Group is the largest integrated general book publisher and retailer based in Lithuania, operating via publishing house UAB Alma littera, wholesaler UAB Alma littera sprendimai, book retailer UAB ALG knygynai, 3PL logistics provider UAB ALG logistika, and book e-commerce website UAB Knygų Klubas.

Arvydas Andrijauskas, founder and shareholder of the Alma Littera Group, says that the interest from an international fund manager like BaltCap shows they have succeeded in building an attractive and sustainable business. Andrijauskas trusts BaltCap's long-term experience and professional team will guide the company towards achieving ambitious growth goals both in Lithuania and abroad.

The buy-side advisers in the transaction were Ellex and Persense. The transaction value and other details have not been disclosed. The transaction is subject to competition clearance – BaltCap has already applied to the Competition Council and the deal is expected to be approved within 1-2 months.
Building business
champions
BaltCap Private Equity Fund III (BPEF III) invests in innovative companies in the Baltic and Nordic countries following buy-and-build strategy. BPEF III was established in co-operation with European Investment Fund (EIF), the European Bank for Reconstruction & Development (EBRD), the Nordic Environment Finance Corporation (NEFCO), LHV pension funds, SEB pension funds from Estonia, Latvia and Lithuania, eQ Asset Management and also family offices. EIF has invested through Baltic Innovation Fund 2 (BIF 2, an initiative created by cooperation between the Republic of Estonia, the Republic of Latvia, the Republic of Lithuania and EIF) and EIF's investment in BPEF III also benefits from the financial backing of the European Union under the European Fund for Strategic Investments ("EFSI") set up under the Investment Plan for Europe. The purpose of EFSI is to help support financing and implementing productive investments in the European Union and to ensure increased access to financing.