10.08.2018
Livonia Partners invests in commercial refrigeration company FREOR LT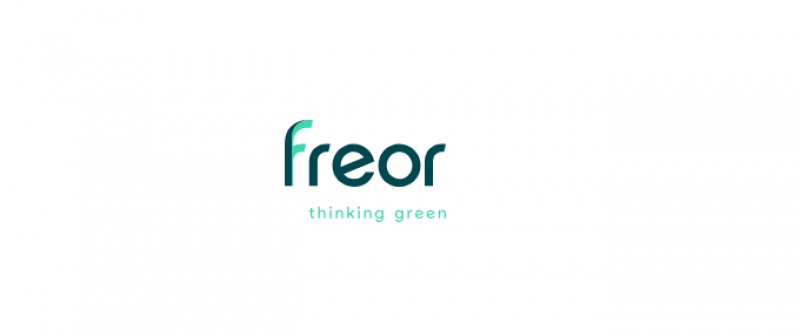 Lithuania-based FREOR supplies energy-efficient and environmentally friendly commercial refrigeration solutions to top retailers and supermarket chains across Europe and beyond. The company is witnessing record growth and reached revenue of €36 million last year as frozen food offerings in stores expand. Freor is a technological leader in an industry focused on sustainability and climate-change goals.
"We have maintained a relationship with FREOR for over 5 years and always believed it to be a great company given its market positioning. The outgoing investor contributed greatly to the company's vision and it is now Livonia's turn to further develop another export-oriented manufacturer in the Baltics, an area of focus and expertise for Livonia," says Mindaugas Utkevičius, a founding partner at Livonia. "FREOR fits perfectly within our investment strategy and we cannot wait to begin work with the company."
Accession Mezzanine Capital invested in FREOR in 2015 to support an ownership change. It was their first investment in the Baltics and this successful investment underlines their commitment to the region. The exit from the investment is on the back of FREOR's strong development, both financially and operationally, over the last few years. "During our time with FREOR the company refined its industry-leading product offering and successfully launched it across numerous international markets. We are proud that we could support the business in this transformation" commented Piotr Sadowski, Senior Investment Director at Mezzanine Management.
According to Rytis Bernatonis, FREOR's founder, majority owner and CEO, the company now exports about 90 percent of its manufactured refrigeration equipment. Western Europe and the Nordic regions are its biggest markets with CIS countries, the Middle East, Asia and South Africa also a focus. "We are thankful to the team at Mezzanine Management for their support getting us where we are today. We are equally very excited to have Livonia as our partner for the next growth stage focused on capacity expansion, process optimization and global market penetration," he says.
The investment in FREOR is the fifth for Livonia Partners Fund I, whose strategy is to invest in medium-sized companies in the Baltics that are professionally-managed and growing. In 2016 it acquired Ha Serv, an Estonia-based thermowood and sauna materials manufacturer, and Hortes, Estonia's leading home and gardening retail brand, and in 2017 invested in IT network and security firm Santa Monica Networks in Latvia and Lithuania as well as in Cgates, a Lithuanian provider of cable television and internet services.
For further information contact:
Mindaugas Utkevičius, Partner, Livonia Partners, +370 6207 1777
mindaugas.utkevicius@livoniapartners.com
Rytis Bernatonis, CEO, FREOR LT, +370 5 2329188
rytis.bernatonis@freor.com
Piotr Sadowski, Senior Investment Director, Mezzanine Management, +48 22 654 6415
Sadowski@mezzmanagement.com
Livonia Partners is the only dedicated private equity investment firm based in the Baltics, currently managing €83 million as part of the Livonia Partners Fund I and the Livonia Partners EIF Co-Investment Fund. Run by founders Kaido Veske, Kristīne Bērziņa, Rain Lõhmus, and Mindaugas Utkevičius, its investors are domestic and international financial institutions. Livonia was partly originated through the Baltic Innovation Fund (BIF), a common initiative of the Republic of Estonia, the Republic of Latvia, the Republic of Lithuania and the European Investment Fund.
FREOR LT develops and manufactures sustainable solutions for commercial refrigeration that help retailers reduce both environmental impact and energy consumption. It does so by using the natural refrigerant propane R290 for display refrigerators and freezers, in place of traditional HFCs, and through a unique energy – efficient 'Hydroloop' glycol cooling system. The company is based in Vilnius, Lithuania.
Mezzanine Management is the exclusive advisor to the Accession Mezzanine Capital group of four funds, whose total commitments exceed €800 million euros. The group pioneered mezzanine finance in Central Europe in 2000 and has since evolved to become a one-stop-shop for growth capital to mid-market businesses. Mezzanine Management has been operating in Central and Eastern Europe since 2001 through its offices in Vienna, Warsaw, Bucharest, Budapest and Prague. To date, the firm has successfully invested over €600 million across four funds, helping more than 50 businesses grow – organically and through acquisition; domestically and abroad.