26.11.2018
Livonia has made a growth investment into Scoro supporting Fred Krieger and his team expand the product in North America and Europe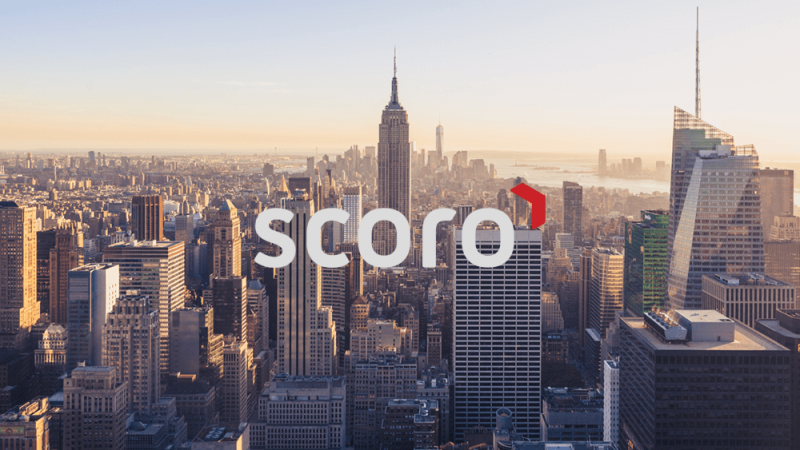 Business management platform Scoro has closed a $5 million Series A round led by Livonia Partners with participation from existing investors Inventure and Tera Ventures.
Established in 2013, the all-in-one business management software combines work management with sales and billing, supporting teams across their entire workflow. The platform helps professional service firms manage their work more efficiently by "bringing structure to their work".
"It takes most professional service companies more than 10 different applications to get their work done," said Fred Krieger, founder and CEO of Scoro. "There are separate apps for virtually every aspect of their workflow. The constant shuffling between different software causes a lot of fragmentation. Scoro solves that problem by combining these tools into a seamless end-to-end solution. This allows teams to become proactive, efficiently manage resources and make better and faster data-driven decisions."
The company will use the funds to expand its New York and London offices and develop the platform's deep integrations and machine learning capabilities. The deal brings the total amount raised from investors to $6.9 million.
"Soon Scoro will help users automatically prioritize their work across channels, using vast amounts of aggregated data," commented Fred Krieger on the company's future plans. "With the help of 'Smart filtering', Scoro will suggest which tasks and projects to tackle first, whether the next meeting will be productive or when to ignore something in the first place. Because, when everything is high priority, nothing really is."
Scoro has seen strong year-on-year customer and revenue growth, with thousands of customers in 50+ countries across the world. Scoro employs a team of 65 people across offices in New York, London, and the Baltics. More than half of Scoro's employees are women, which is multiples higher than the industry standard.
"We are very impressed with what Fred and his team have achieved with Scoro. The investment fits well with the types of high-growth profitable model opportunities that Livonia supports. Scoro's platform will change the competitive business management industry on a fundamental level," said Kaido Veske, co-founder of Livonia Partners, a pan-regional investment fund. Rain Lõhmus, another co-founder of Livonia added, "as the instant messaging revolution conquers workplaces around the world, Scoro is determined to swim against the current by offering a radical alternative to the as-soon-as-possible and always-on mentality."
Tuomas Kosonen, a Partner at Inventure, commented, "We have been proud investors and worked with the company since 2016. During that period Scoro has continuously grown month over month and shown great expansion. With the additional funding, the company has the opportunity to accelerate its growth even further and serve its clients in more effective ways."
About Scoro:
Established in 2013, Scoro is a holistic business management platform designed to help professional service firms manage their work more efficiently and make data-based decisions. The solution allows managers to track all important KPIs by combining the underlying business tools such as contact and project management, quoting, invoicing, and reporting, into one system. There are 2-way integrations with leading applications for accounting (e.g. Quickbooks and Xero), calendaring (Outlook, iCal, Google Calendar), document management (Dropbox, Google Docs) and many more (including Zapier that connects Scoro to 1000+ apps). Scoro provides thousands of customers in 50+ countries with an aggregated overview of business data across different tools. For more information, visit www.scoro.com and follow Scoro on Twitter.
About Livonia Partners:
Livonia Partners is the only dedicated private equity investment firm in the Baltics, currently managing $95 million as part of the Livonia Partners Fund I. Run by founders Kaido Veske, Kristīne Bērziņa, Rain Lõhmus, and Mindaugas Utkevičius, its investors are domestic and international financial institutions. Livonia was partly originated through the Baltic Innovation Fund (BIF), a common initiative of Estonia, Latvia, Lithuania and the European Investment Fund. For more information, visit www.livoniapartners.com.
About Inventure:
Inventure is a leading early-stage venture capital company in the Nordics. Over the past 10 years, they have been supporting innovative start-ups and high tech companies. Inventure is continuously looking for the brightest ideas to turn them into global superstars. For more information, visit www.inventure.fi.
About Tera Ventures:
Tera Ventures is a venture capital firm based in Tallinn, Estonia and focused on exceptional founders from Europe disrupting digital space globally. Tera builds presence and networks in the markets where our portfolio companies want to expand to – the UK, the US, and Asia. With presence in Estonia, Finland, and California, Tera Ventures is supported by a global advisory network and provides portfolio companies with access to expertise and hands-on support necessary to grow from seed stage to successful exit. For more information, visit www.tera.vc.