14.05.2018
Baltic VC Summit 2018 in Riga on the 23rd of August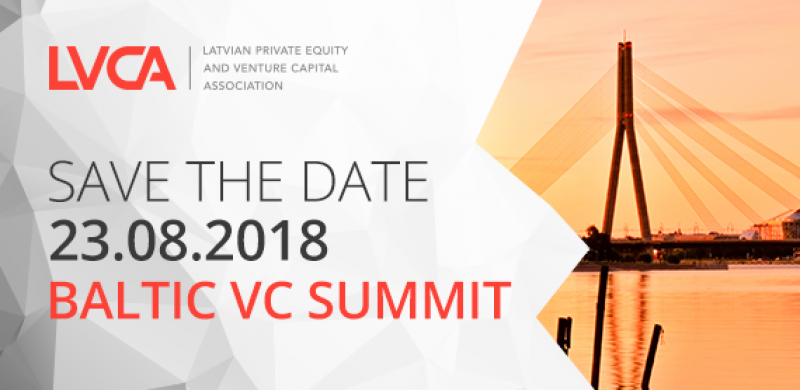 Each summer, at the end of August, Baltic Private Equity & Venture Capital professionals gather at one of the beautiful Baltic cities, discuss industry developments and cooperation, network and enjoy summer & various activities together. LVCA is very excited to be the host of Baltic VC Summit 2018 and to welcome VC and PE managers, investors and consultants in Riga on the 23rd of August.
Our special guest this year will be Ton van 't Noordende. Ton is experienced VC investor from the Netherlands and very active part of the European tech & startup ecosystem. He will be moderating the event and in between the sessions, he will take us on a journey to the Netherlands.
To see the speakers and programme please visit the event's webpage http://balticvcsummit2018.lvca.lv.
LVCA kindly advise to purchase tickets and make hotel reservations as soon as possible – the number of available places is limited.
See you in August!