02.10.2023
NCH Baltics Opportunity Fund I AIF Acquires Warehouse Complex on Ganību Dambis 25d for 2.6 Million Euros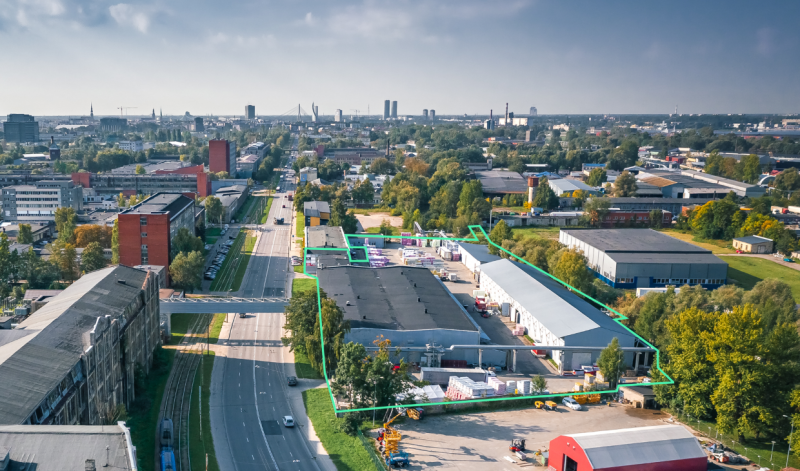 NCH Baltics AIFP, the fund manager for the NCH Baltics Opportunity Fund I AIF (the "Fund"), announces the acquisition of its second property – a warehouse and office complex on Ganibu Dambis 25d in Riga, Latvia. With this investment, the Fund continues expansion of its portfolio of industrial and logistics properties in the largest Baltic cities.
The site is on 2-hectares of land, with 6,333 square meters of building floorspace, strategically located close to the Port of Riga and Riga downtown.
The property is fully leased; tenants include Prof.lv, Labas balvas, Montaznieks DE, Promo Team Baltic, DAS Group, and others.
"This investment is very attractive for our Fund: the location, access, tenant mix all scored high. We are especially pleased that the property provides us with an opportunity to pursue our fund-level sustainability goals, among them: to improve energy efficiency, reduce CO2 emissions and increase the use of renewable energy of our portfolio assets", noted Ralfs Jansons, NCH Baltics AIFP board member.
NCH Baltics AIFP was registered as an alternative investment fund manager with the Financial and Capital Market Commission in 2021.
The US-based investment fund group, NCH, has developed real estate projects in Latvia, Bulgaria, Ukraine, Moldova, Romania, Greece, Cyprus, Albania and United Kingdom.
More info:
Ralfs Jansons
NCH Baltics AIFP board member
ralfs.jansons@nchbaltics.lv | +37129414043